Get High-Quality Ford Service in Aliquippa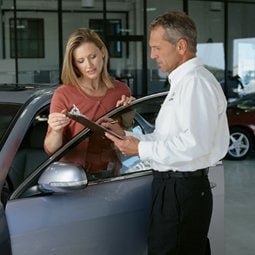 Making sure your vehicle gets the best care possible goes a long way. With routine auto service at Crivelli Ford, you can be assured your Ford keeps its quality high and lasts for years to come. You can count on us to perform the right service needed with our level of expertise to maintain F-150, Escape, Explorer, Bronco Sport and Ranger and keep you confident and on the road.
Service Your Ford at Crivelli Ford
From smaller maintenance tasks like oil changes and inspections to large repairs like brakes, transmission, exhaust (and more), drivers can count on the Crivelli Ford service team. From routine service on your Ford vehicle to service on other brands, Aliquippa drivers can look to our service team with confidence. Beyond this, Pennsylvania drivers can look to our service team for warranty and recall assistance (depending on your brand and model).
Schedule Your Ford Service in Aliquippa Today
Keeping up with routine service appointments means the world to your Ford model, and our team at Crivelli Ford wants to ensure the longevity of your vehicle. The difference that we make for your crossover, SUV or truck over an independent shop is that we have the training to work on your specific model, plus we use only OEM-approved parts for the best fit for your car.